BULLETIN BOARD
WELCOME!!
Welcome to all the NEWCOMERS who have moved into FILLMORE GARDENS over the past few months. We hope you are getting "settled in" and will enjoy your new home and neighborhood!! It is a pleasure to have you join our community. WELCOME!!!
---
LOOKING GOOD:
It is so nice to see all the lovely door, window and lawn decorations "popping" up more and more at Fillmore residences. Keep up the great spirit, Folks! It sure looks great!
---
CONGRATULATIONS...

Harris Reid Levy on the occasion of his Bar Mitzvah. Love from Mom, Sheri Baker-Levy and brother Ryan Levy. Mazel Tov also from Doris & Bernard Levy (grandparents), Diane Rothman (great aunt), and Michelle, Terry, Chris & Diana Healy (cousins). All are Fillmore Gardens shareholders
Paul & Albana Lifschin on the expected arrival of second grandchild in November. Congratulations also to great grandma Ruth Lifschin, also a Fillmore Gardens cooperator.
Albana Lifschin just returned from Albania where she was honored at the University of Albania, Tirana, for her collection of books. She has written ten books. Her works include a book about the Kosovar refugees, books about immigrant life in America, an American History book, and poetry books.
Anthony & Rita Manetta on the birth of Daniel Joseph who arrived in May…tipping the scales at 8 lbs. 12 oz….Grandparents "Nonna" Debbie & "Popi" Paddy Malafronte and Aunties Danielle & Joanna are absolutely thrilled!
Special 30th wedding anniversary wishes to Abe & Judi Bruce, celebrated on April 1.
Cathy Mutterperl on the upcoming summer marriage of her daughter Leba.
Ricky Huttner on her granddaughter Krista's graduation from Binghamton.
---
GET WELL WISHES TO:
Speedy Get Well Wish to Anne Miller. Come home soon.
Get well Florence Brooks and welcome home.
---
CONDOLENCES
Julia Torres on the sudden passing of her brother George.

On hearing of the sudden loss of Sam Battaglia of SJB Construction. Sam was well known at Fillmore – doing work for many cooperators as well as repair jobs for Fillmore. He will be missed.
---
AUTHORS AMONG US...
Grandma Bea Feller proudly let us know her two grandchildren - Ray & Steve Feller have co-authored a book "Silent Witnesses" They personally visited concentration camps of World War II and relate the facts in their book, which is dedicated to "Nana Pearl"

Albana Lifschin has just published a new book, "Yesterday I Cut My Hair", a book of poetry. Another of her books, "Children of Kosova, Stories of Horror", can be found in our Fillmore Gardens library.
---
RESTAURANT REVIEWS...
Pizza d' Amore – Location: Mill Avenue (between Avenue U & Strickland Avenue) A varied menu - very reasonably priced and plentiful. The food is delicious and the atmosphere is charming to go along with the excellent service.

Ninja – Location: Corner of Avenue T & East 59th Street (next to the Mill Basin Deli) Japanese cuisine. Although I haven't yet sampled the food some cooperators have told me it's good. I'll let you know next edition!
---
Our thanks go out to the Maintenance Committee and Ed Scafidi who, as usual, is right out there overseeing whatever projects are in process, making sure all work is properly performed! Thanks again Ed!
---
Just a friendly reminder – please separate and dispose of your recyclables in the proper containers. All containers are clearly labeled.
---
Thanks!
Thanks to our Librarian Lily Sorin who very graciously gives of her time to keep all the books sorted, labeled and in order. We all thank you!
NEIGHBORHOOD HAPPENINGS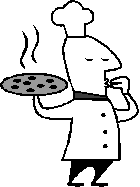 NEW FISH STORE – "SEATIDE"
If you haven't been there yet – definitely try the SEATIDE FISH STORE on Avenue N off Ralph Avenue. SEATIDE has a vast array of fresh fish – at reasonable prices, in addition to a great cooked fish counter in the rear of the store and a sushi counter in the front. Fish lovers try it – you'll like it!!!

NEW RESTAURANT – "CIRCLES BISTRO"
" Cooperator" Tony Gatto opened "Circles Bistro" on Coney Island Avenue between Ave. Y & Z. Try it for reasonable lunches and dinners. Hey, Tony, do we get a discount?? Ha, Ha!!!
---
BE AWARE! There have been some "incidents" in the area and we just want to advise all of you to be aware as you walk throughout the neighborhood…be mindful of those around you and also of any solicitors that may approach you. Take good care – Thanks!
---
All are invited to come down and enjoy the Community Room. Hours are: 8:00am until 5:00pm. There are board games available, darts, TV, the Library, card games, etc. going on almost daily (check the Social Acitivity list posted on the Bulletin Boards) or just come sit down, relax and enjoy the cool air during this steamy summer.
---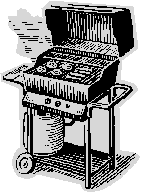 BARBECUING!!!!! Some cooperators have been asking about barbecuing. You are permitted to barbecue in an area behind the buildings that does not block any cars. Take extra special care that nobody gets injured. Also, you must clean-up when you are finished. Make sure the coals are completely out before you dispose of them.